Protection is an action that goes beyond the fire and the truck.
CARE (Carcinogen Awareness & Reduction to Exposure)
is a pioneering partnership between Pierce Manufacturing and the
Firefighter Cancer Support Network
. We are arming employees, industry volunteers, departments, and communities with immediate resources to protect firefighters and their families from carcinogen exposure.
What Pierce is doing:
Sustaining

partnership

with the Fire Cancer Support Network
Decon bucket provided on 1,500 apparatus
250+ sales reps nationwide trained by members of the

Florida Firefighter Safety & Health Collaborative

on "Clean Cab Initiatives"
Cleanable apparatus seats and interior surfaces, exhaust options, decon outlets, high-impact HVAC filtration, and custom add-ons like decon showerheads reduce exposure to soot, exhaust particles, and other carcinogens
What the Firefighter Cancer Support Network is doing:
Providing assistance to help firefighters who have been diagnosed with cancer
Offering mentoring support by cancer survivors in the fire industry
Providing occupational cancer awareness & prevention training to thousands of firefighters across the nation
Connecting to local

resources
What YOU can do:
Advocate for your department
Create decon standard operating guidelines
Share your bucket with another department. Protection can be as simple as a clean change of clothes
Load More
Brighter, smoother, and easier to clean cab interior surfaces
Easily cleanable seat surfaces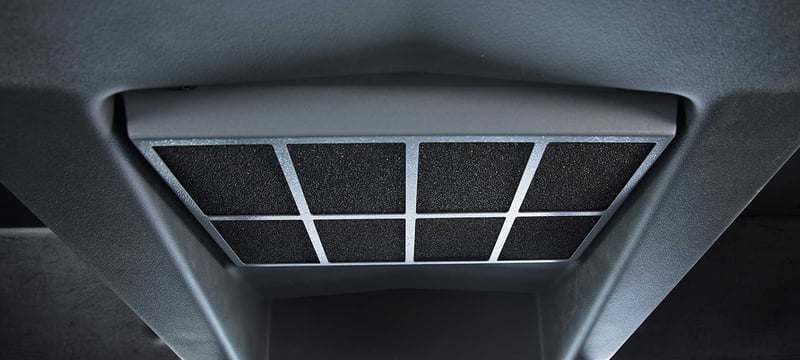 High-impact HVAC filtration for reduced particle circulation